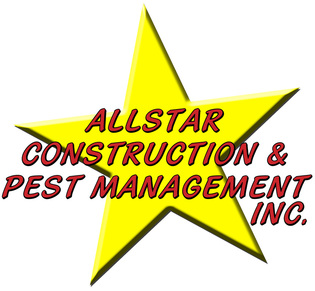 23800 Mount Elizabeth Rd. / Twain Harte, CA 95383
Allstar Construction and Pest Management, Inc. is a locally owned and operated pest control and construction company proudly serving Tuolumne, Calaveras and Stanislaus counties since 2009. Here at ALLSTAR we perform Wood Destroying Pest inspections, treatment and repairs. Our technicians are highly trained professionals and are knowledgeable about all of the chemicals they use. We also provide general construction services including new construction, remodels, deck replacements, and just about anything you'd like to improve your home. We pride ourselves in our work and we are committed to complete customer satisfaction. Whether buying, selling , or maintaining your home you can count on us to make sure your home is free of all wood destroying pests and organisms. At Allstar Construction, we offer quality work at affordable prices, and it is our promise to do everything we can to leave our customers satisfied. We know that it's rare, but sometimes, you really can get more than you pay for!

For more information or to schedule an appointment, call us at 209-768-2478
Email us at Allstar_Construction@live.comFor more information, or to schedule an appointment, call us at: 209-768-2478.
Email: allstar_construction@live.com
Fax: 209-586-3704
You can also
You can also click here to become our friend on Facebook!
Order a pest inspection or schedule a free construction quote today by clicking on our
"Contact Us" tab!